WHO WE ARE
Amazing Biotech Private Limited was established in 2010 by a team of aquaculture expertise. Our name symbolizes our main value and the secret of our success: a stable professional knowledge, dedication, integrity and strong teamwork. we work conscientiously and our fundamental requirement is to offer precise service and business solutions that meet out all the aqua enterpreneurship's needs.
The company is dedicated towards the sustainable aquaculture with a strong and innovative research and development programs. The team has an experience of over 15 years in the field of aquaculture. The R&D is consisting of technical experts with 25-30 years of experience in probiotic and prebiotic formulations.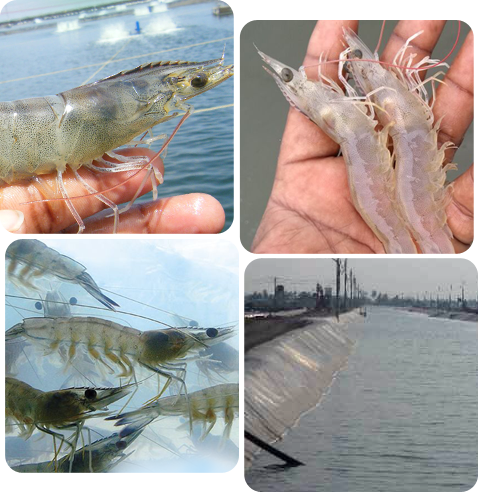 We are entering into the Poultry and cattlefield with an intension of expanding our service to them and have a vision to enter into the Agriculture field with Probiotics and Bio-fertilizer in near future.
-Amazing Biotech Pvt Ltd.
Our Vision
With our experience and knowledge, we started with a motive of solution provider for the farmer's need. We keep on addressing farmers problems with our service lab and our products. We are proud to be one of the pioneers to develop unique and innovative products like pH reducer using probiotics, Salinity tolerant Probiotics, Nitrite reducer, etc., which has an amazing performance in aquaculture. We keep on doing our R & D work to develop an outstanding product with affordable price in both Indian and international market. We are also looking for the opportunity to explore biotech business in Agri and poultry industry.
Our Skills
Our skills and experiences are in both aquaculture industry and molecular biology. Hence, we are concentrating on both services and products in the field. We are also developing training center for the youngsters in both aquaculture and other biotech sector.
Our Service
We have two qRT-PCR labs and one Water quality lab across India. We are also doing consultancy services for lab design, erection and training program for both PCR and water quality.
We are focusing on several research programs with our collaboration lab. Currently, three research projects are running with our collaborator.
We keep on conducting training programs for young generation. Several students did their summer project in our lab. We are also providing molecular biology, microbiology hands on training with our collaborator.