AMAZ RED PH
(Natural pH Reducer)
NATURAL ORGANIC COMPOUNDS REDUCE HIGH PH
This compounds along with beneficial bacteria work against organic load to maintain the water quality parameters (reduces the pathogenic load, increases the water transparency). It reduces the high PH in the ponds. Amaz – Red PH contains concentrated source of carbon so its working against reverse alkalinity problems in shrimp, prawn & fish ponds.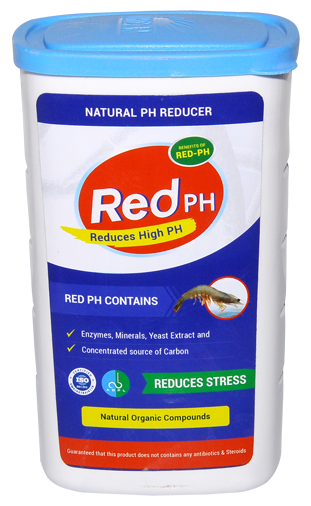 BENEFITS OF RED PH
Maintains the water quality and reduces pH
Stops the reverse alkalinity cycle thereby stops moulting problem.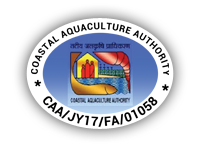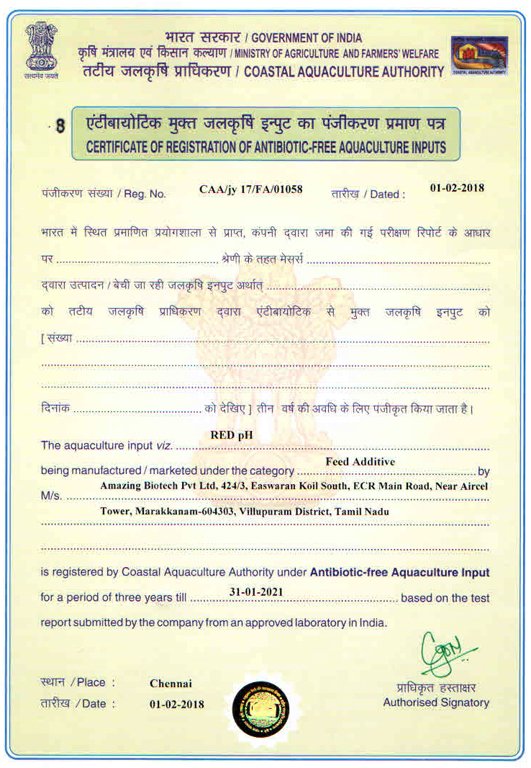 Directions for Use
Mix the Red pH – 2 Kg with 25 litres of clean water. Soak it for 2 – 5 hours and spread the solution throughout the pond surface.
Usage Recommendation
1-2Kg/acre/1meter water depth (or) consult your aqua consultant.
Package Size: 1 Kg