AMAZ PRO
( WATER & SOIL PROBIOTICS )
(AMAZING PERFORMANCE-BENEFICIAL BACTERIAL & ENZYME MIXTURES FOR HEALTHY AQUACULTURE)
All natural, non toxic water and soil probiotic contains beneficial bacteria, enzymes and yeast extract for 100% good pond management. Amaz Pro contains non-pathogenic, anaerobic, naturally occurring soil bacterial culture like
Lactobacillus acidophilus
– 6 million CFC/gm,
Bacillus subtillis
– 4 billion CFU/gm,
Bacillus licheniformis
– 5 million CFU/gm with concentrated enzymes like amylase, protease and lipase.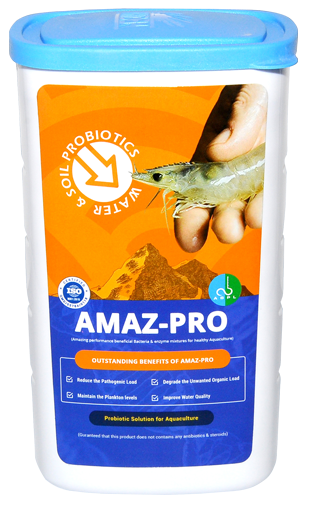 BENEFITS OF AMAZ-PRO
Helps in rapid decomposition waste of aquatic environment.
Helps in eliminating the toxicity of water and improves the zooplankton of water.
Effectively degrade nitrite, ammonia, nitrogen, hydrogen sulfide and other toxic substances.
Reduces incidence of disease/stress by improving water and soil quality of the pond by suppressing the propagation of harmful algae and pathogenic microorganisms.
Provides highly bio-secured environment for the animals to live.
Improves growth rate.
Improves FCR.
Improves productivity and profits significantly.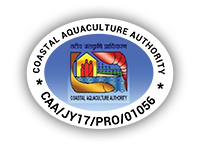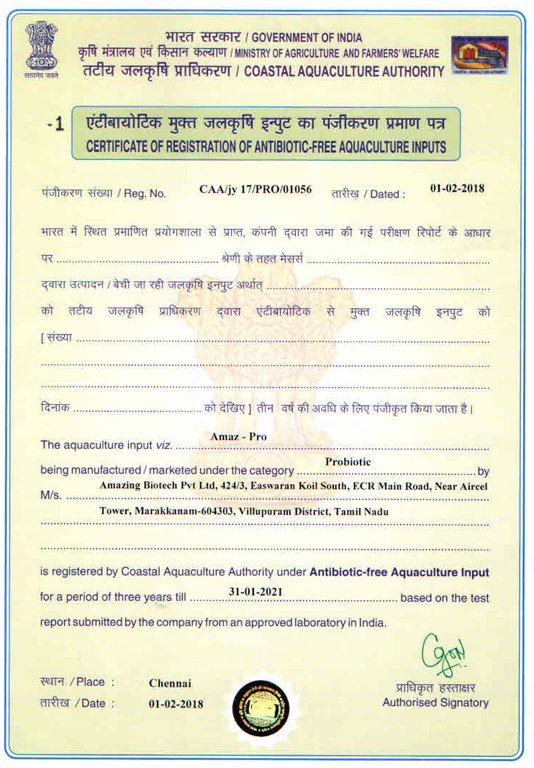 Usage Recommendation
Content: 500 gms/1 hectare for 1 m water depth for every 7-10 days.
Package Size: 500 gms, 1 Kg